News and Events
October 4th – Dan Zanes & Local Friends Concert!
Saturday, October 4, 2014 – 2 Shows at 11:00am & 2:00pm
Concord High School Auditorium
Tickets are $10.00
Tickets are sold in Concord at Pitchfork Records & Gibsons, or ONLINE BY CLICKING THE LINK BELOW: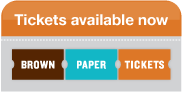 The Friendly Kitchen Featured in CDFA Video – Rising from the Ashes
CDFA (Community Development Finance Authority) expedited an Emergency Community Development Block Grant of $500,000 to help us rebuild from the fire. CDFA also awarded $300,000 in tax credits to the Friendly Kitchen in their fundraising efforts to open a new 5,800 square foot facility. Please view the CDFA video about The Friendly Kitchen below.
September 7th – 8th Annual Concord Friendly Kitchen 5K Road Race
The road race will be in NHTI's scenic Seekamp Trail. Walkers may elect to participate in the timed 5K road race or the untimed 2.5K fitness walk, both beginning at 8:30am. The Children's Fun Run will be at 9:15am.
Click here to register online now!
Click here to download the brochure/registration form.
The race is part of The Concord Rotary's Weekend on the Water http://concordnhrotary.org/Event/5d1d59f4-7c74-430e-9d19-8bb9e64d73cc Hosted by NHTI Lynx X-C Team, Northeast Delta Dental, And the Concord Rotary.
For more information contact:
Perry Seagroves
pseagroves@ccsnh.edu
School phone 603-271-6484 x4303
Home phone 603-225-0645